Published: 6:45am, 18 Sep, 2020
Even if offshore investors think our freedoms are being eroded, our commercial freedoms are still much greater than those on the mainland. As long as our commercial law remains unchanged, we have a distinct role to play in China's economy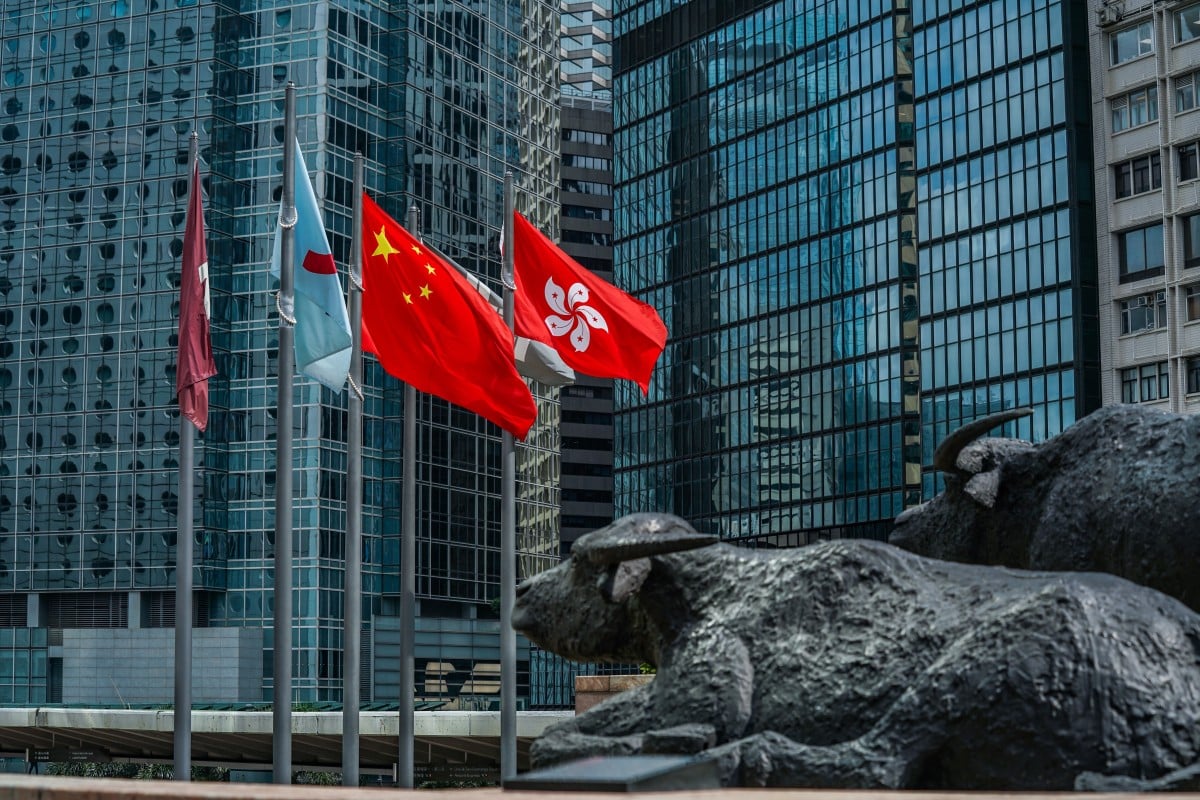 Hong Kong has never stopped changing, and each decade has its particular character. I remember the 1970s as sedate and colonial, the 1980s as a period of incredible growth, the 1990s as uncertain and volatile, the 2000s as a period of blue-sky ambition – and, in the 2010s, we appreciated that the Chinese economy was the boss as we rode on its coattails.
So what of the 2020s? As investors, we must see through a glass darkly and prepare ourselves by developing a scenario for how the Hong Kong economy is being transformed. Hong Kong as part of sovereign China is becoming a red city, inevitably with more mainland Chinese characteristics, but also a few of its own.
We will remain an entrepot and international financial hub as we become more dedicated to serving the second-largest economy in the world. Becoming a red city is not a negative thing – it is just different.
This kind of change just happens. As they say in America, "It's the economy, stupid." The best course for Hong Kong – as it has been for the past 179 years – is to let the change take place, without too much interference from any government.The guiding star to the future is the current success of the Hong Kong stock exchange. Without trying too hard, it is picking up listings of behemoths like Ant Group and Alibaba, and a plethora of Chinese companies are waiting their turn to list their initial public offerings.
'Made in Hong Kong' sauce factory suffers as US-China tensions escalate
'Made in Hong Kong' sauce factory suffers as US-China tensions escalate
Hong Kong will remain the most important exchange in China even as the old blue chips of the past two centuries, like HSBC, are marginalised. There is nothing political about Hong Kong becoming China's favoured financial centre; for once, this is straight economics. The combination of financial, human, legal and physical infrastructure in Hong Kong makes it the best city in China for finance and investment.
A global free-market financial centre is characterised by what I call the six freedoms. The four freedoms of movement of the European Union's single market – of capital, people, goods and services – as well as freedom of speech and judicial freedom. Without freedom of speech, analysts are unable to criticise companies and policies, and investors cannot trust that they are not going to get ripped off.
Actually it is hard enough to get full, fair and free information in a free market – but you can if you try and no one will challenge you. Judicial independence is critical to commerce, to prevent investors being prey to big banks and companies, or insiders trading unfairly. In fact, the red city might be a fairer city if the authorities felt a need to clip the wings of the hongs.
Recent events have caused offshore or unattached money to flow out of Hong Kong. In Singapore, according to one banker, demand is so great that it takes over four weeks to open a bank account. However, the Hong Kong Monetary Authority can point to only a small decline in Hong Kong deposits to date.
If so, it may be possible that as offshore money leaves Hong Kong, mainland money is entering to replace it. For even if offshore investors think our six freedoms are being eroded, our commercial freedoms are still much greater than those on the mainland. Money movements are relative; they move to the safest, freest place. Investment in Hong Kong will continue – only the colour of the money will be different.
Mainland money is drawn to Hong Kong, not because Hong Kong is becoming more like China – but because of the city's very different economic jurisdiction. As long as our commercial law, tax regime and business regulations remain unchanged, we have a distinct role to play in the Chinese economy. Mainland money will continue to support the property and equity markets, mainland trade will continue to support logistics, and mainland tourists will, post-Covid, return.
Hong Kong's last authentic Chinese sailing junk struggles to stay afloat during Covid-19 pandemic
Our differentiation also means that Hong Kong will not lose out to Beijing or Shanghai. Our role is that of Frankfurt in Germany, that of an international financial centre. Shanghai already has a role as the domestic financial and industrial centre, much like Munich, and China's imperious centre of government and administration will remain in Beijing, as Germany's does in Berlin.
By 2025, Hong Kong will be a red city, the international financial centre of China. The offshore money may flow to Singapore, but the change does not threaten Hong Kong's future as a commercial metropolis.Chief Executive Carrie Lam Cheng Yuet-ngor's administration is seeking a return to normalcy, but that was one of economic disparity, costly housing, divisive politics and social unrest. In fact, our future holds no return to normalcy; only change.The government's role in the new normal is to support those who will suffer the pain of change – the poorest and most disadvantaged – and to leave well alone any management of those economic changes. A government of administrators is better at dealing with today's challenges than trying to forecast tomorrow's.
Richard Harris is chief executive of Port Shelter Investment and is a veteran investment manager, banker, writer and broadcaster, and financial expert witness