Published: 6:15am, 31 Jul, 2020
We have learned much about the virus, and we need to play the odds we have learned in order to stop crippling our economy and avert the worst recession in modern times
Risk can never be eliminated, but we must be willing to accept some pain as we try to restart our economy and get Hong Kong moving again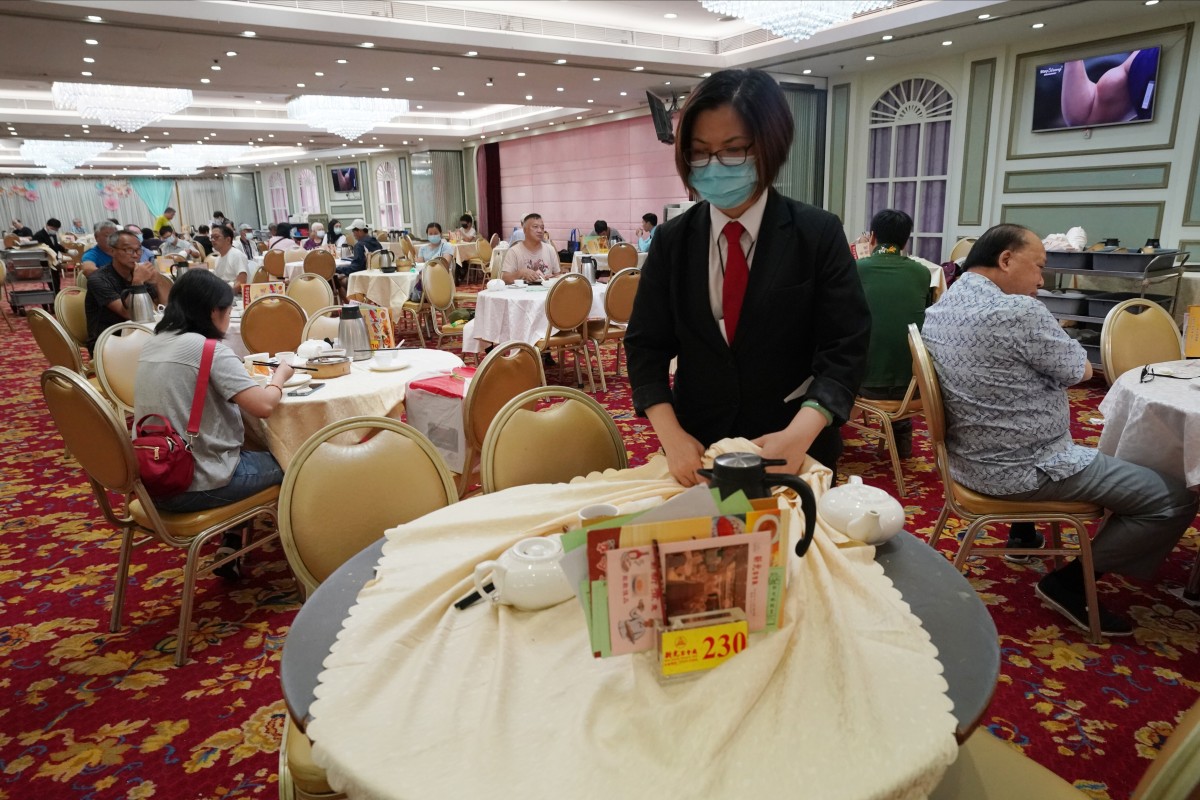 This third wave has been the worst for Hong Kong. Covid-19 cases barely moved from mid-April to early July but have since exploded, with deaths up nearly four times. Cases under treatment are up 10 times since early July, and all because our virus-free bubble was popped by a few exempt travellers who had licence to roam in the city.Raw statistics can give the wrong impression, and they do here. Our absolute numbers are tiny, with nearly 3,000 cases and 24 deaths. Hong Kong is 141st out of 215 measured territories around the world for cases per million population, and 160th in deaths per million – pretty good for a crowded, globally oriented city.
Hong Kong people have been good at wearing masks, washing hands, keeping distance, being outside and generally avoiding mass gatherings – the virus' best friend. We've learned a lot of lessons the hard way.
The Hong Kong medical authorities are good at treating Covid-19 using a cocktail of drug therapies. Early intervention, even while asymptomatic, is vital. Vaccines are unlikely to help much, except psychologically. When they come, they will be used as an excuse to open up the economy.Otherwise, there will be no other way to break the lockdown mindset, despite us facing the worst recession in modern times, with industries disrupted, regular medical treatment delayed, unprecedented mental health issues, unemployment surging and busted government budgets. This will continue until we figure out how to live with Covid-19, but what will that look like?
Hong Kong bans all dine-in services at restaurants in attempt to contain third wave of Covid-19
We have learned a lot about the virus, and we need to play the odds we have learned. Border controls and quarantine are highly effective but economically crippling. We now know it takes on average about six days for those in quarantine to become symptomatic. This gives us scope to reduce strict quarantine from two weeks to one, with voluntary social distancing for another week. That will better play the odds while spurring the economy.
Social distancing of two metres compared to one reduces the potential viral load by up to 10 times, but 10 times a very small original risk. UK research shows that the 3,000 droplets in a cough can travel 2 metres or more, but the risk of a high viral dosage is low if you are in that zone for less than 15 minutes. Smart social distancing allows restaurants to have more tables.
Mass gatherings like football matches, holiday events, beach outings and protests are ideal cluster sources, yet the chances of virus transmission are lower outdoors. So why did the government close the beaches, forcing beachgoers elsewhere? Excessive beach overcrowding is a mass gathering, but numbers can be limited to a figure above zero. The biggest danger to the public is common sense.
Bureaucracies display a kind of obsessive-compulsive disorder when something works – in this case masks – and run out of imagination and common sense. The Transport Department is allowing the bus companies to reduce the frequency of services. Why? If aircraft have to operate with limited loads, why not the buses?
Coronavirus: Hong Kong to limit public gatherings to two people and ban dining at restaurants
Coronavirus: Hong Kong to limit public gatherings to two people and ban dining at restaurants
The MTR is doing the same to maintain profitability. Why? The MTR made HK$11.9 billion (US$1.5 billion) last year. Its 30 highly paid directors appear to run a property company with a train set, rather than the other way around. The MTR should be setting an example, slashing fares while maintaining services.
No one in Hong Kong under 30 has died of Covid, and one under 50. Children have a greater chance of getting killed on the way to school than under the odds of them dying from the virus. The harm to this generation of not going to school, doing their exams or playing with their mates far outweighs the low risk of harm to adults. The policy to close education and playgrounds defies common sense.
The virus exists to replicate, but it dies when its host dies. It will eventually evolve into a regular survivable flu – annoying, debilitating, but not fatal. In Hong Kong, 47 per cent of cases have been hospitalised but just 0.8 per cent of cases have died. We know which adults are vulnerable and we can ring fence them until they are vaccinated or the pandemic has passed.
We know enough about Covid-19 to begin using the known probabilities and our common sense to get people back to work. Risk can never be eliminated, but we need to be smart in managing the true odds if we are going to open the economy. Like Rudyard Kipling said, we need to keep our heads when all about us are losing theirs.
Richard Harris is chief executive of Port Shelter Investment and is a veteran investment manager, banker, writer, broadcaster and financial expert witness