Published: 10:00pm, 23 Jul, 2020

Working from home has its challenges but could also bring an end to outdated attitudes at firms that still equate time in the office with productivity
Shift to remote working is leaving behind younger and less experienced employees who would normally expect to receive mentoring from their older colleagues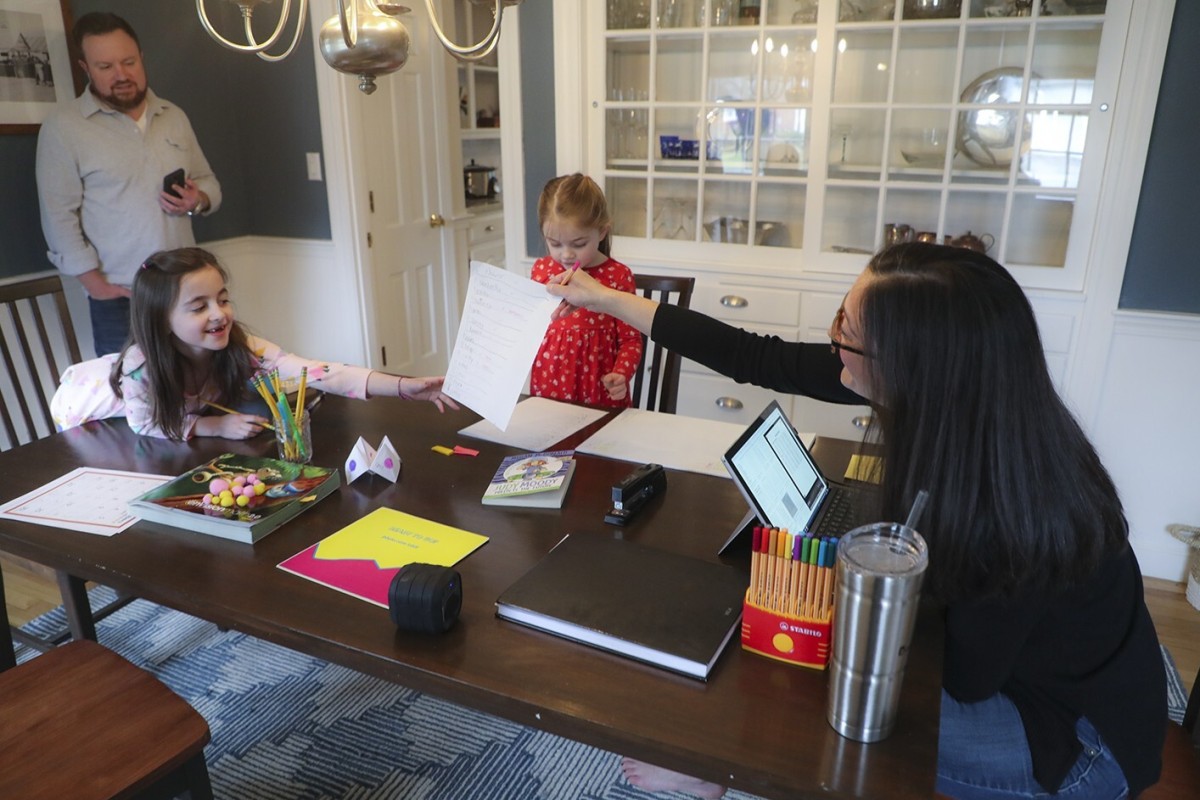 As I write this, I overlook a steady stream of people forming a column at the country park entrance to climb up to Jardine's Lookout. Not too surprising on a Sunday, but this is Wednesday and it's a work-from-home day. As I watch, we have the excitement of a helicopter lifting a casualty off Mount Butler, which may have ruined a good day out.The government has rightly encouraged working from home for a week or two. One of my career dreams was to move to the north of Scotland – or maybe somewhere warmer – and work overlooking the sea. I thought I might write in those pre-internet days, ignoring the fact that the books I wanted to pen were probably not going to make the millions needed to support my humble lifestyle.
Nowadays the work-from-home dream is a forced reality for millions, and many have quickly appreciated the benefits aside from being literally able to take a hike. No more commuting two hours a day, or in some countries four or more. It is easier to get around with less traffic at rush hour. There is flexible time to take a break in the day with more time with the kids. Companies benefit from more relaxed and hopefully creative staff.We may see people in the country park and on the beach during the day, but we don't see people working late evenings and weekends. Some early statistics have shown work from home to be, at least initially, a boost to productivity. If you have a video call with a demanding boss, just make sure the background of palm trees is not real.
Coronavirus: Behaviour expert says top tip for working from home is 'reduce the guilt'
My laptop is my office. If I am appointed to do an expert witness case, much of the research can be done as easily from my office in Europe or a beach in Vietnam as in Hong Kong. In last year's university lockdown amid protest disruptions, one professor told me his undergraduate students were watching from various holiday places around Asia. Why not?
It will, I hope, see the end of the nanny attitude of many Hong Kong companies which are stuck in the 1980s and equate time in the office with productivity. In my career, I cannot remember one occasion when I worked less than my appointed hours, yet I always felt faintly restricted by the must-be-there attitude.
Working from home has its challenges. Noisy children, neighbours playing the piano or incessantly hanging pictures, social media, partners with busy work-from-home jobs, tiny flats, poor communications, underpowered computers with a mind of their own, afternoon naps and those "no excuse now" household jobs are all distractions.
Many people need the active drive of colleagues. More crave close teamwork and office fellowship, the lack of which has led to concerns regarding mental health issues. Career progression could be held back if you are too quietly efficient and your boss forgets about you.
In fact, long-term work from home is possible only if you have a particular skill that lends itself to remote working. Most people cannot do the job at home if they are leading teams or need to be physically on site. It also helps if the employee is internally driven. Having said that, though, many will be able to do a five-day week with three in the office.
I can only sustainably work from home because I have 40 years of office experience behind me. I have learned and now I am harvesting. Those left behind are the younger and less experienced who must learn their trade from the older generation.
If the old guard are all working from home, who mentors them as I was mentored? Inevitably, offices are going to be filled with younger people whose jobs have been deskilled by technology, and now they have less chance to learn from their elders. This is not a good sign for white-collar average incomes.